Source http://www.redicubricks.com/pixel-art-to-model-kit-wip-antraxx/
3D printing is all about bringing ideas into physical reality. We've partnered up with Antraxx to do just that!


I've always been fond of mechs, robots and video games as you might have guessed from my work on the MWO mechs. But when the folks at Antraxx got in touch with me, it's the pixel art that really caught my attention. My work is so focused on 3D from start to finish that traditional drawings and old school pixel art really garner my appreciation since the discipline is so different.

Check out some of the bad ass pixel artwork.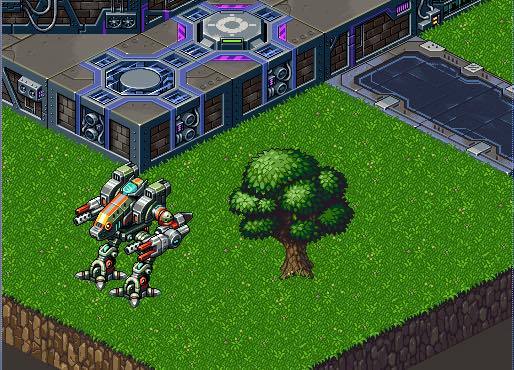 You can read more on their devblog as well.


So I thought it would really work with Antraxx to bring these two worlds together, to go from concept to physical model kit! Using the pixel art as the basis for the design, I modeled the mech keeping the integrity of the original artwork as much as possible. This is challenging as the format is so different, however, since the mech was drawn in 45 degree angles, I could import them easily as references and base the proportions off that. Big Kudos to Leendert for having accurate spatial renderings of the mech. This must exist in his mind as a 3D object in Pixel form.

And here is the final model that the 3D print will be based on!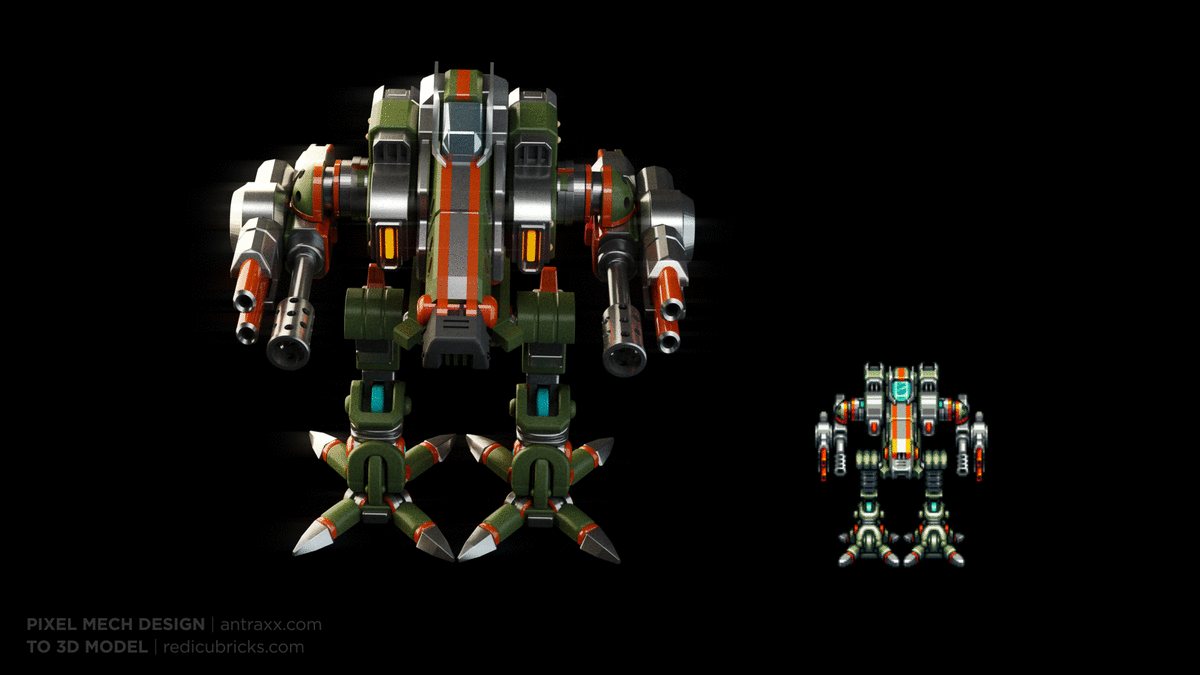 Next step: Deconstructing the Mech for optimal printing! Stay tuned, and keep an eye on http://antraxx.com/ as well for updates on the development of the game itself.