Source http://www.redicubricks.com/highlights-from-mini-makerfaire-toronto/
We were super excited to be able to attend the Mini Makerfaire in Toronto this November.  Of course, it being a Mini Makerfaire (with free admission), it could not be compared to the World Makerfaire in NYC in September.  However, it has it's own charms with it's own character.  In our home city of Toronto, the very large Toronto Reference Library was the new venue for the event this year.  Since it was a smaller event than the world makerfaires, you get to see it all and not wonder what you've missed with all the cool things that grab your attention.
Here is a mini highlight of the event:

I hear that there are usually around 6000 visitors and as we walked in, I would have believed that 2/3rds of them were kids.  Which is simply fantastic to see because not only are they the new generation of Makers but also what a great place to foster creativity away from the usual fare of ipad and video games.  The interactive booths were of small scale but were completely surrounded by engaged and interested kids having a blast.  
Here are some other notoble things we saw: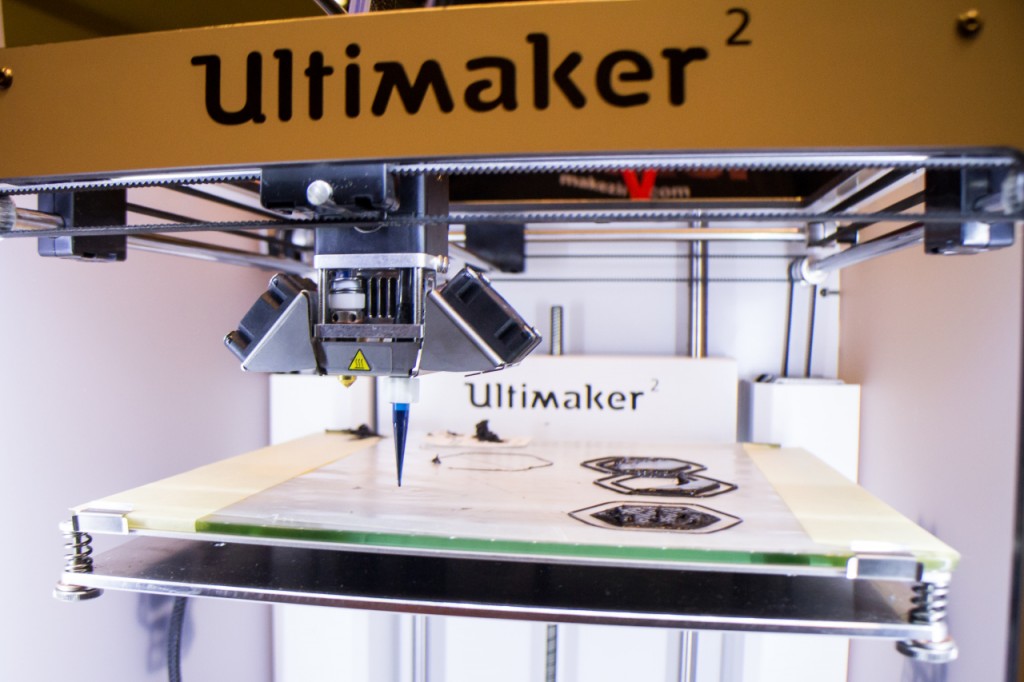 An Ultimaker printing in Silicon. (soft squishy prints)